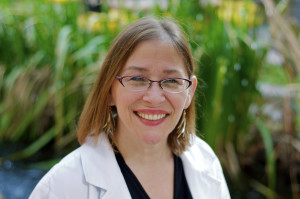 I am a Doctor of Oriental Medicine, licensed by the Nevada State Board of Oriental Medicine in January 2013, a Licensed Acupuncturist in the State of California, and a Nationally Certified Diplomate in Oriental Medicine (NCCAOM)
My interest in the healing arts began in early 1996 when I was teaching a spirited class of 6th graders, the stress of which was compounded halfway through the school year by my father's sudden death. I didn't click with the shrink my HMO assigned to me and decided I should try healing mind and spirit through the body. A teacher friend of mine was a licensed massage therapist, and so instead of talk therapy, I received weekly massages with Stacey Dee Maurer, whose healing touch and ability to be present and to listen wholeheartedly changed my life forever. That summer I signed up for an intensive course in Swedish/Esalen massage, and shortly after earning my practitioner certificate, I started a Sunday shift at a neighborhood day spa and continued with massage as a side business throughout my K-8 teaching career. In 2003 after relocating from California to Nevada, I switched to massage full-time, earning my Diplomate in Asian Bodywork Therapy (NCCAOM) in 2005. In addition to my private practice, I teach acupuncture courses at Wongu University of Oriental Medicine in Las Vegas, have taught Shiatsu at the College of Southern Nevada and at the California Healing Arts College in West Los Angeles. My Bachelor's in French and MA in Education are both from San Francisco State University. My husband and I moved to Boulder City, Nevada, in 2002 and together we founded the Dam Short Film Festival, to celebrate its 14th annual event February 2018.
Massage therapy has been an opportunity for growth, change, and transformation for me and I hope for my clients as well. It is a humbling honor to have clients trust me to facilitate their healing. Massage and healing arts have shown me that human beings do not end at their skin. When I first felt the vibration of qi in the acupoints of the body as a student of Acupressure and Shiatsu, I realized I needed to go deeper in my understanding of the body's energetic systems. I committed to learn more about the resources we can use to support our health – lifestyle, nutrition, herbs, and supplements. After receiving weekly acupuncture treatments from Stephanie Jordan, OMD, in Las Vegas 2004-2008, I was once more brought to a higher level of health through the caring guidance of a talented healer.
I had started acupuncture sessions just to find out if I liked it. Sure, I had some low-grade issues. Daily heartburn, spaceyness, mid-afternoon energy crashes, frequent headaches, irritability, painful periods, plus the constant tweaks and strains in my body from my work as a massage therapist in private practice and at Canyon Ranch SpaClub in the Venetian. Dr. Jordan worked with me weekly building and regulating my qi, nourishing my blood, and educating me on nutrition. Dr. Jordan was my all-around health coach and our work together enabled me to accomplish more than I could have ever done following traditional medical avenues or by following the DIY model.
Impressed, after four years, I decided my heart's desire was to offer this same type of healing experience to patients of my own, and I enrolled in the Masters of Traditional Oriental Medicine program at Emperor's College in Santa Monica, CA, splitting my time between Boulder City and LA from 2009 to 2012, completing the 4 year program in 3-1/2 years and passing the National Exams during that time. I graduated Magna Cum Laude in June 2012, followed by intensive study first for California, then for Nevada Board exams. I credit being able to power through this aggressive timeline with my commitment to my health, meditation, having love in my life, and of course receiving acupuncture and taking herbal formulas on a regular basis. Acupuncture has helped me to become more of who I am. I hope that I help you to do the same.